Safeway Deli
Willow Creek Rd
7:00 AM
-
9:00 PM
7:00 AM
-
9:00 PM
7:00 AM
-
9:00 PM
7:00 AM
-
9:00 PM
7:00 AM
-
9:00 PM
7:00 AM
-
9:00 PM
7:00 AM
-
9:00 PM
Deli Hours
Day of the Week
Hours
Monday

7:00 AM

-

9:00 PM

Tuesday

7:00 AM

-

9:00 PM

Wednesday

7:00 AM

-

9:00 PM

Thursday

7:00 AM

-

9:00 PM

Friday

7:00 AM

-

9:00 PM

Saturday

7:00 AM

-

9:00 PM

Sunday

7:00 AM

-

9:00 PM
Day of the Week
Hours
Mon

7:00 AM

-

9:00 PM

Tue

7:00 AM

-

9:00 PM

Wed

7:00 AM

-

9:00 PM

Thu

7:00 AM

-

9:00 PM

Fri

7:00 AM

-

9:00 PM

Sat

7:00 AM

-

9:00 PM

Sun

7:00 AM

-

9:00 PM
Grocery Hours
Day of the Week
Hours
Monday

6:00 AM

-

10:00 PM

Tuesday

6:00 AM

-

10:00 PM

Wednesday

6:00 AM

-

10:00 PM

Thursday

6:00 AM

-

10:00 PM

Friday

6:00 AM

-

10:00 PM

Saturday

6:00 AM

-

10:00 PM

Sunday

6:00 AM

-

10:00 PM
Day of the Week
Hours
Mon

6:00 AM

-

10:00 PM

Tue

6:00 AM

-

10:00 PM

Wed

6:00 AM

-

10:00 PM

Thu

6:00 AM

-

10:00 PM

Fri

6:00 AM

-

10:00 PM

Sat

6:00 AM

-

10:00 PM

Sun

6:00 AM

-

10:00 PM
Visit Grocery Page
Featured Services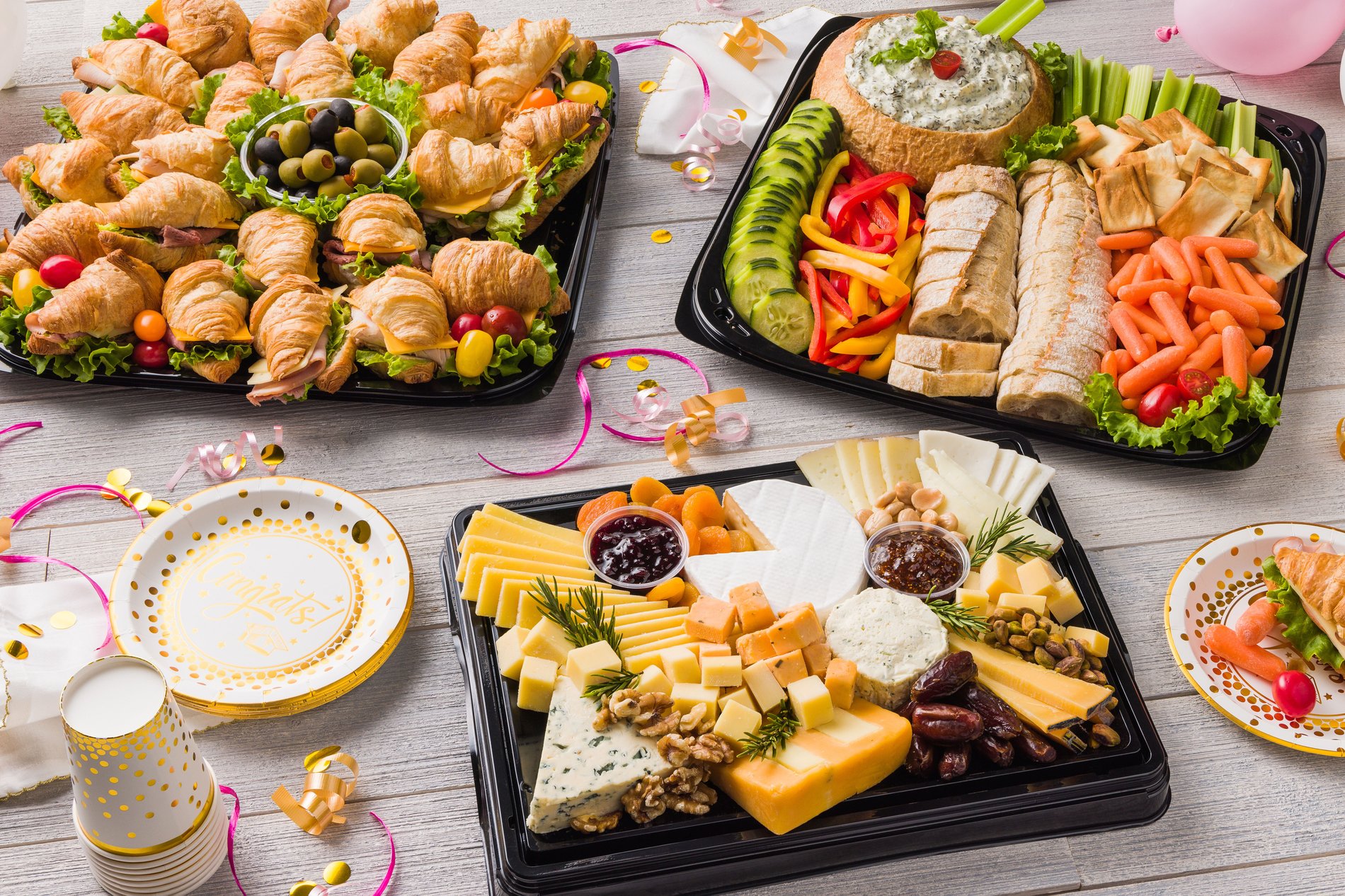 Caps Off, Party On!
Graduation is a celebration years in the making. Whether you're honoring your graduate with a large open house party or a small backyard get-together, we've got you covered! From the star of the show – a graduation cake – to appetizers, deli platters, balloons, flowers and more, we have everything you need to make your grad gathering a class act.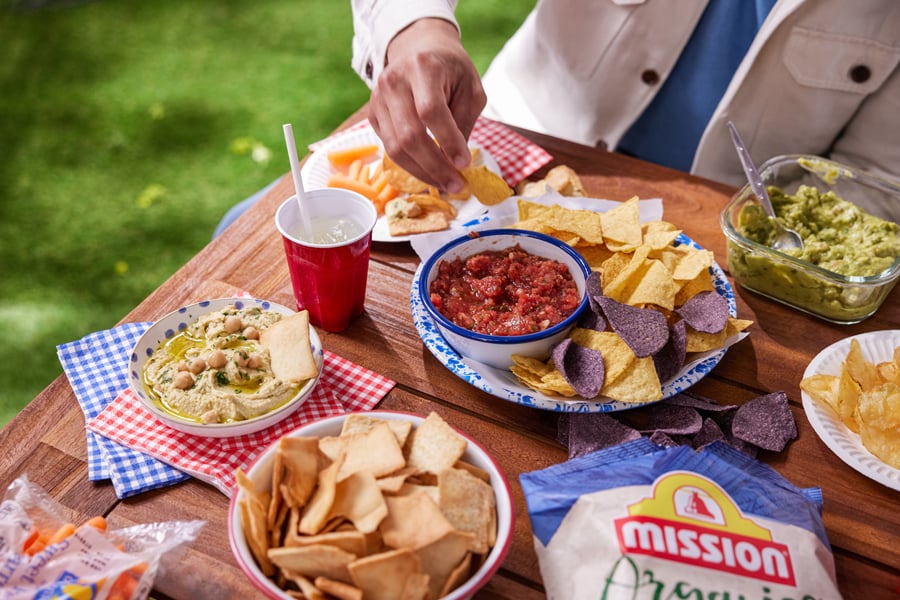 Father's Day Sides & Apps
Enhance Father's Day spread with irresistible sides and appetizers! Dive into our flavorful chips & salsa, accompanied by fresh guacamole that's sure to impress. Complete your feast with our delicious homemade potato salad, a perfect complement to any grilled dish. From zesty flavors to creamy delights, our selection of sides and apps will elevate your celebration.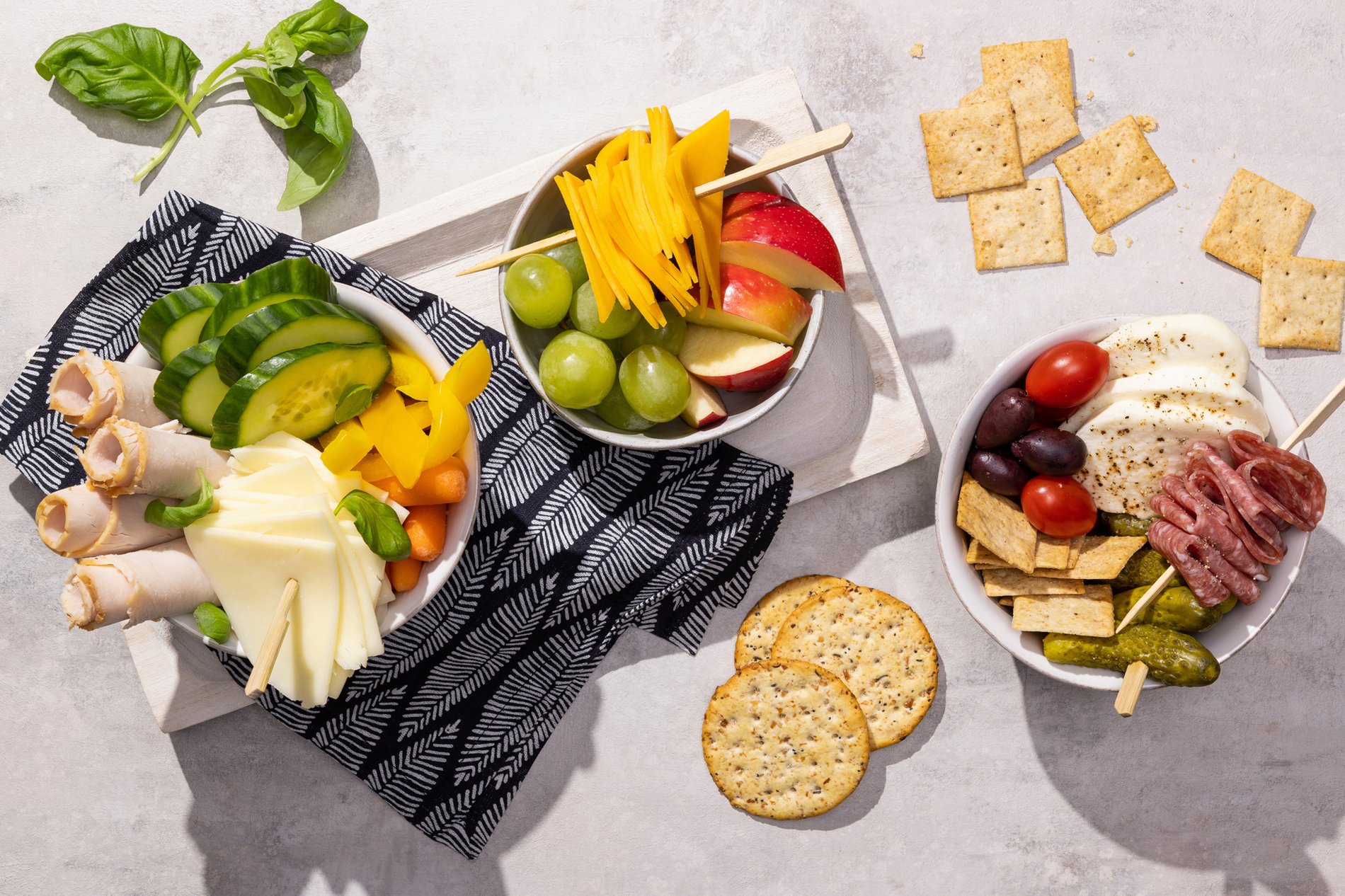 Primo Taglio® Charcuterie Snack Bowls
Simplify snacking at home with these easy charcuterie snack bowls! Made with our exclusive, quality and affordable Primo Taglio® meats and cheeses, these bowls are the perfect way to elevate snacking.
Frequently Asked Questions
about Safeway Prescott
Easy grab & go dinners
Busy days call for easy options, and our deli has plenty to choose from. From artisan sandwiches to salads and fresh-made fried or roasted chicken, we have grab-and-go items galore.
Shop Now
Move Over, Meal Kits
Free yourself from the hassle and waste of expensive boxes! Explore thousands of recipes with step-by-step guides and enjoy the convenience of planning, shopping and cooking in one easy spot. All for free!
Try Meal Plans
About Safeway Deli Willow Creek Rd
Visit the deli inside your neighborhood Safeway store, located at 1044 Willow Creek Rd, for a convenient and delicious experience. From our famous fried chicken to our made in-store salads, the deli has you covered. Pick up some freshly-sliced meats and cheeses from the deli case to elevate your next sandwich or charcuterie board. In search of a quick, on-the-go meal? Pick up one of our sandwiches, soups, salads or any of our made in-store deli offerings for the perfect, fresh meal solution.